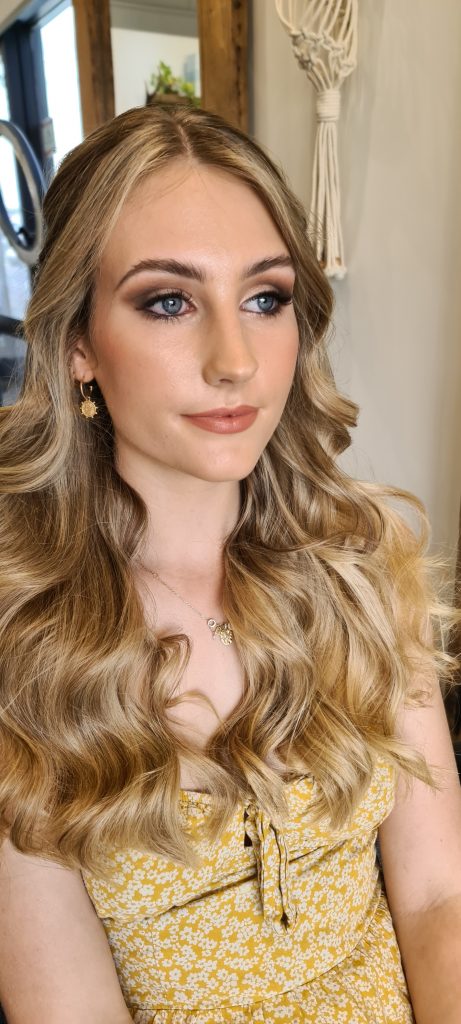 Are you attending a friend's wedding? Do you want to awe everyone during your
company's night event? Perhaps you want to stun your date the moment you
walk in front of them?
Whatever occasion you are going to attend, it's always best to have the best
makeup on and the perfect hairstyle for your event. This will not only make heads
turn in your direction but it also boosts up your confidence and makes you smile
genuinely in front of any camera.
Here are a few tips that can help you pick the perfect hairstyle for your event.
Know Your Look
You might think that choosing a hairstyle is a piece of cake. But actually, it requires time
and a lot of thinking.
A professional hairstylist can do the job for you and make you look wonderful all day
and night but it's still best to think and know what look you want to have during your
event. This way, picking the right hairstyle for you will be much easier.
If you know what kind of look you want, then matching it with a perfect hairstyle will be
very easy.
Pick A Hairstyle
After knowing what you want to look at during your event, it's time for you to choose a
hairstyle that can match well with your look.
You might have scrolled on Instagram or Pinterest and found some super adorable and
gorgeous hairstyles and want to try them for yourself – but you need to remember that
each hairstyle would look different on each person, hair color, thickness and texture.
Before you pick a hairstyle, make sure to consult it with a hairstylist and have them do it
for you as a trial so you can be ensured that you will have the perfect hairstyle during
your event.
With a trial, you can see if the hairstyle you chose would look good on you or not. It's
always better to see it beforehand so if things don't go well as what you have planned,
you can still change them before your event takes place.
Find Someone You Trust
Finding the right hairstylist that would help you achieve the hairstyle you want to have
can be a challenge.
There are thousands of hairstylists out there today. Some even call themselves
hairstylists even without experience. That's why it's very important to look for a
hairstylist that has been in the industry for years and has done lots of projects before.
We suggest doing a background check first before hiring a professional hairstylist that
would help you with your event's hairstyle. Look for someone who you think can help
you achieve the hairstyle you want to have.
Book An Appointment
Always book an appointment with your chosen hairstylist days before your event.
Almost all hairstylists will give their clients a free trial period so they can choose and
achieve the 100% exact hairstyle they want during their event.
Booking them before your event can help you have more time to choose and change
your hairstyle if necessary.
Communicate With Your Stylist
Even if your hairstylist knows what hairstyle would look good on you, if you don't like it
then communicate it to them.
Don't be afraid to speak up and tell them what you like and what you don't like. You two
are a team and both of you need to communicate well so you can have the perfect
hairstyle during your event.
The perfect hairstyle can only be achieved if you know how to choose the right
one for you. And with the help of the perfect hairstylist, everything will be much
easier. If you are looking for the perfect hair and makeup artist that would give
you the best hairstyle and makeup look for your event, Mondoo Hair and Makeup
would gladly lend you a hand. Simona Janek can also work for your bridal hair
and makeup as well as take photos during your event.
Article by the talented https://simonajanek.com.au/