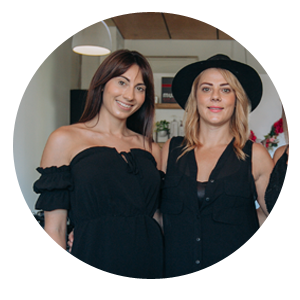 When we sat down to discuss names for our new hair salon located in Miami on the Gold Coast, we wanted something with meaning, something that would represent not only our salon but the essence of us. We needed a name that not only would bring us together as friends and business partners but separate us as individuals. And that's where Mondoo came in.
The numerology definition for the name Mondoo gives a life-path number of four. People associated opening Mondoo are Jayde, myself Chantelle and our two husbands. This is why our business name suits us perfectly. Mondoo promises to pay close attention to the details of your service, to maintain the highest standard of professionalism in our salon, to exceed your expectations, and keep you coming back for more!
Our team are known for the attention to detail in Balayage services, foiling and restyle cutting. Being located on the Gold Coast there is a high demand for the " lived in colour " Lived in colour is what we call low maintenance colour, this is well suited services for those who dont want to see a sudden regrowth who dont want to be back in the salon every 5 weeks but still feel blonde and bright.
If your looking for a boutique, welcoming warm salon with fun stylist's then please visit us, we look forward to meeting you all.
Love Jayde and Chantelle xxx